Talk about this article...

Canyonlands Watershed Council receives grant from Model Forest Policy Program
March 04, 2010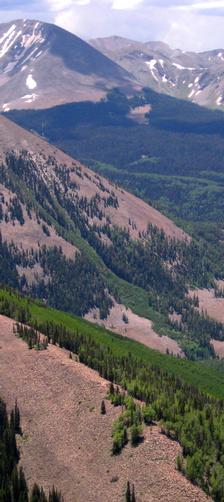 La Sal Mountains
On February 28 Nancy Gilliam, executive director of Model Forest Policy Program, notified the Canyonlands Watershed Council (CWC) that their grant application to enroll in the Climate Solutions University was accepted.

The goal of the ten month Climate Solutions University curriculum is to assist six communities across the U.S. to develop solid climate adaptation plans for protection of local forest and water resources. Over the next year, the Climate Solutions University will provide communities with online educational programs, in-depth coaching and consulting services in order to develop a Climate Action Planning process focused on forest and water resources.

Each community scholarship consists of $10,000 in funding, plus educational and consulting services valued at approximately $50,000.  

Earlier in the month CWC received seed money of $10,000 from the community within.
These working funds will be used by CWC to begin the development of a planning document for the Canyonlands region using the watershed approach. The initiative will be directed by a broad-based coalition of citizen participants to articulate the wisdom and knowledge of the local and regional community.

Talk about this article...