Water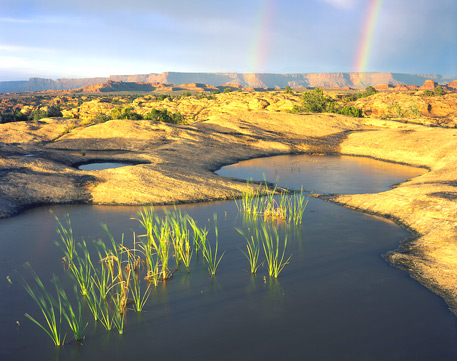 Grand County discharges approximately 315,000 acre-feet annually into the Colorado River and 108,000 acre-feet into the Green River, for a total of 423,000 acre-feet.
Total irrigated land in Grand County is 3,859 acres, which consumes 19,808 acre-feet annually.
It is estimated wells and springs discharge an estimated 6,400 acre-feet per year. The total consumption for the County's groundwater sources are estimated to be 4,534 acre-feet and distributed in the following manner:
2,776 acre-feet/year for residential use
818 acre-feet/year commercial use
940 acre-feet/year industrial purposes
704 acre-feet/year secondary uses
The regional evaporation rate is about 57 inches per year.
The documents below include such water related topics as groundwater, surface water, precipitation, sediment transport, flooding and climate change.
1960 - A Primer on Water by Walter Langbein and Luna Leopold.
For a more detailed list please visit On The Colorado
FROM THE GOVERNOR
2013 - Utah's Water Future: 50-year Strategy
UTAH DISVISION OF WATER RESOURCES
UTAH DIVISION OF WATER RIGHTS
UTAH STATE
CLIMATE CHANGE DOCUMENTS
CONSUMPTION
DROUGHT and FLOW MONITORING
GROUNDWATER
FLOODING
HYDROLOGY
IMPAIRED WATER
Total Maximum Daily Loads (TMDL)
MOAB SOLE-SOURCE AQUIFER PROTECTION
RESERVOIRS

/farcountry/